YOUTH IMPORT *PSYCHO @ 10 MONTHS*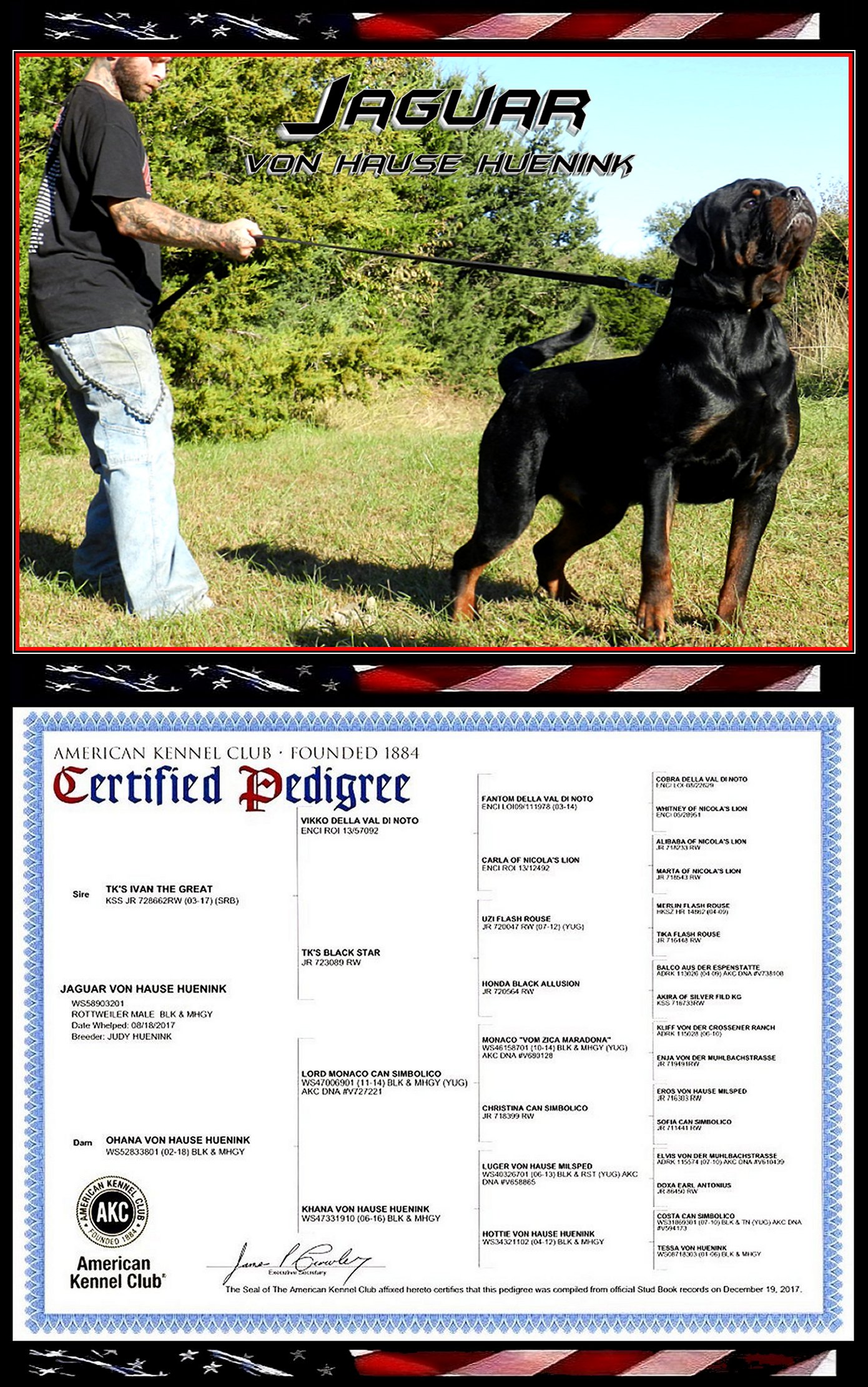 *PSYCHO VON HAUSE MILSPED*
(ASTOR VON JUNIPERA x DIVA VOM AGRAM BERG)
PSYCHO IS PICTURED ABOVE AT JUST 10 MONTHS OLD!
*HE IS THE SON OF 2010 IFR WORLD CHAMPION*
****ASTOR VON JUNIPERA****
*PSYCHO IS ALSO GR-SON OF 2010 IFR V3 WORLD WINNER*
***OSCO VOM EDELSTEIN***
Thank you Vesna Knezevic & family of Von Hause Milsped Kennel
for sending us Another Exceptional World Class Super-Sire!
YOUTH IMPORT *LORD MONACO @ 13 MONTHS*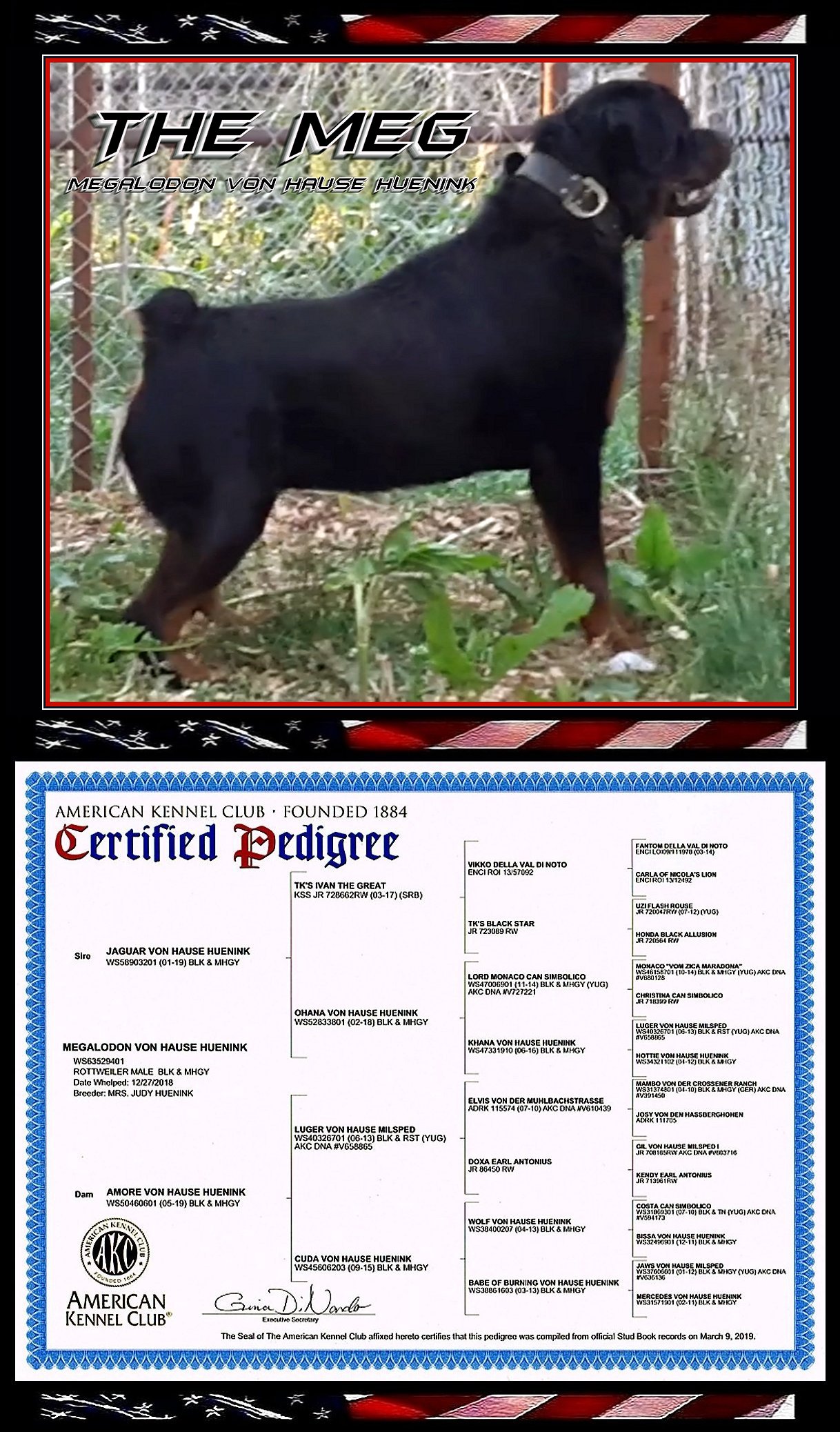 ******IMPORT YOUTH SUPER-SIRE******
*LORD MONACO OF CAN SIMBOLICO*
(MONACO VOM ZICA MARADONA x CHRISTINA CAN SIMBOLICO)
LORD MONACO IS PICTURED ABOVE AT JUST 13 MONTHS OLD!
*ANOTHER WORLD CLASS SUPER-SIRE ADDED TO OUR BREEDING PROGRAM*
*CHECK BACK FOR UPDATES ON THIS YOUNG IMPORT SUPER-SIRE*
MULTI-WORLD CH. LINE SUPER-SIRE *COSTA*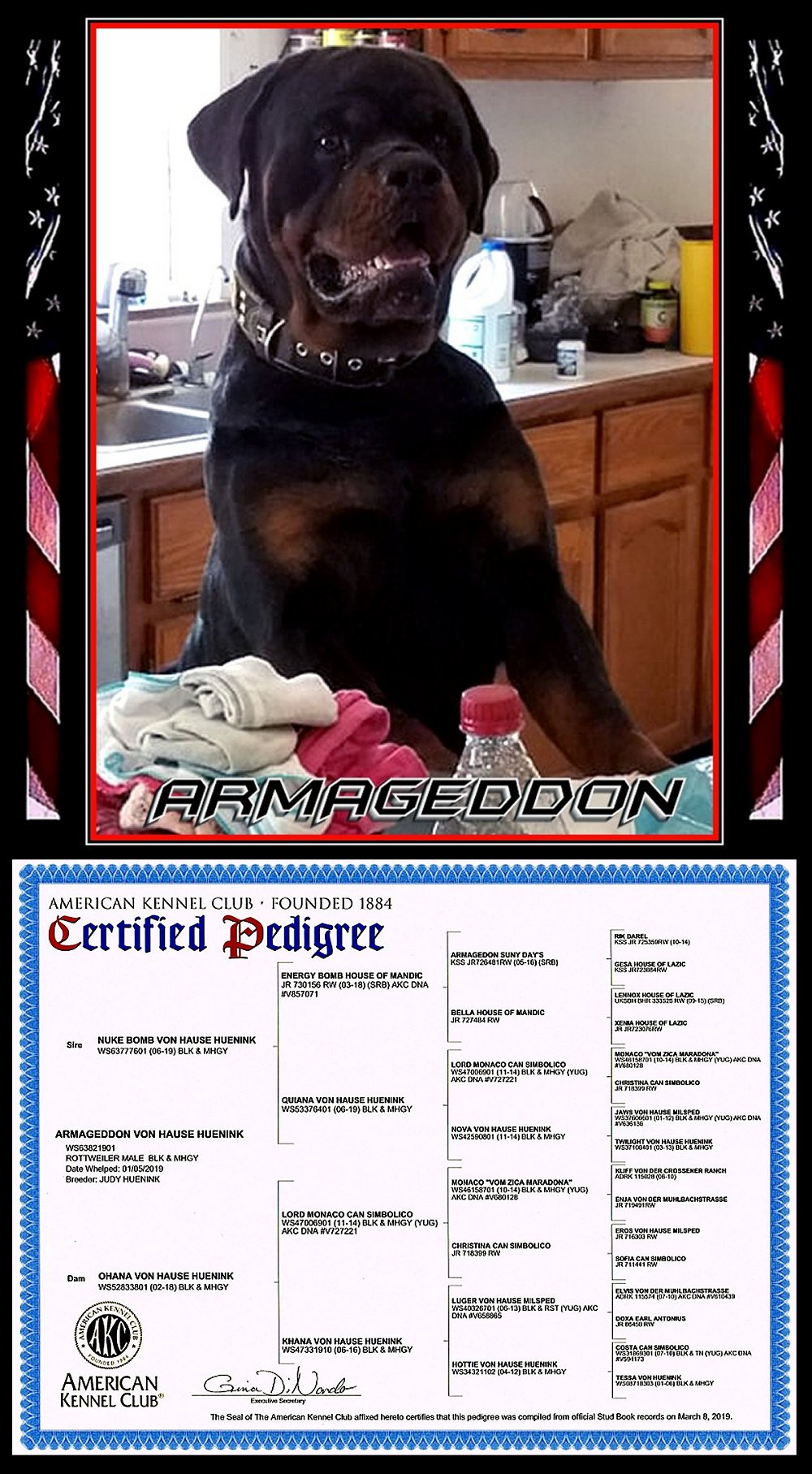 SUPER YOUTH CHAOS @ 5 MONTHS 2 WEEKS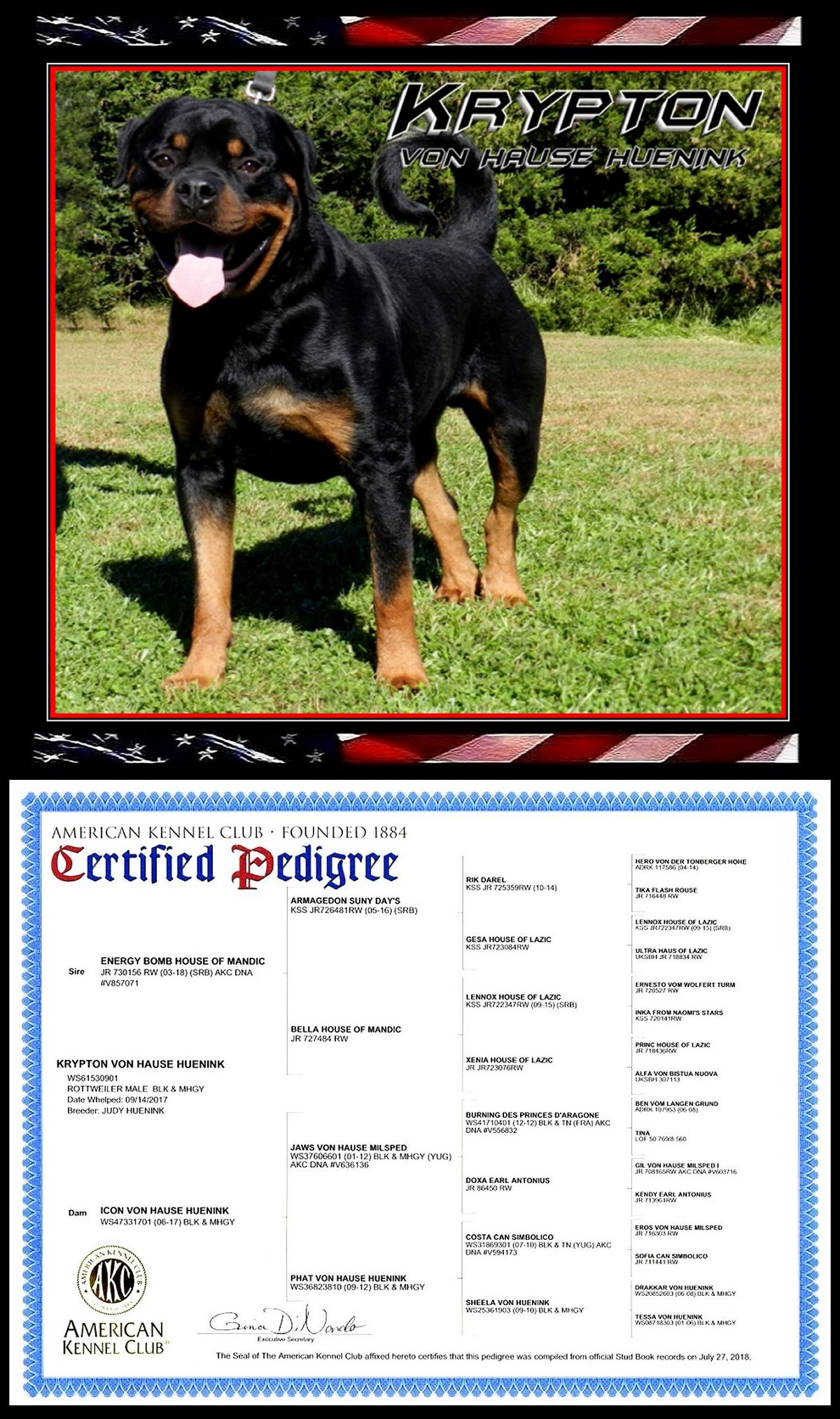 *Our Massive Multi-Multi World Champion Line Youth Male*
***CHAOS VON HAUSE HUENINK***
CHAOS IS PICTURED ABOVE AT JUST 5 MONTHS 2 WEEKS OLD!
HE HAS MASSIVE BONE, A HUGE FRAME, WIDE CHEST, & EXTREME HEAD TYPE!
CHAOS IS 2X GIL, 3X BRONKO, PLUS BURNING AND DOXA!
ALSO, 2X LINE-BRED ON BOTH OF OUR FOUNDING GIANTS KHAN & ZHAR!
AND CHAOS IS ALSO 3/5 LINE-BRED ON OUR BEAUTIFUL TESSA!!!
CHAOS IS NOT FOR SALE!
WORLD CH. LINE SUPER-SIRE *JAWS*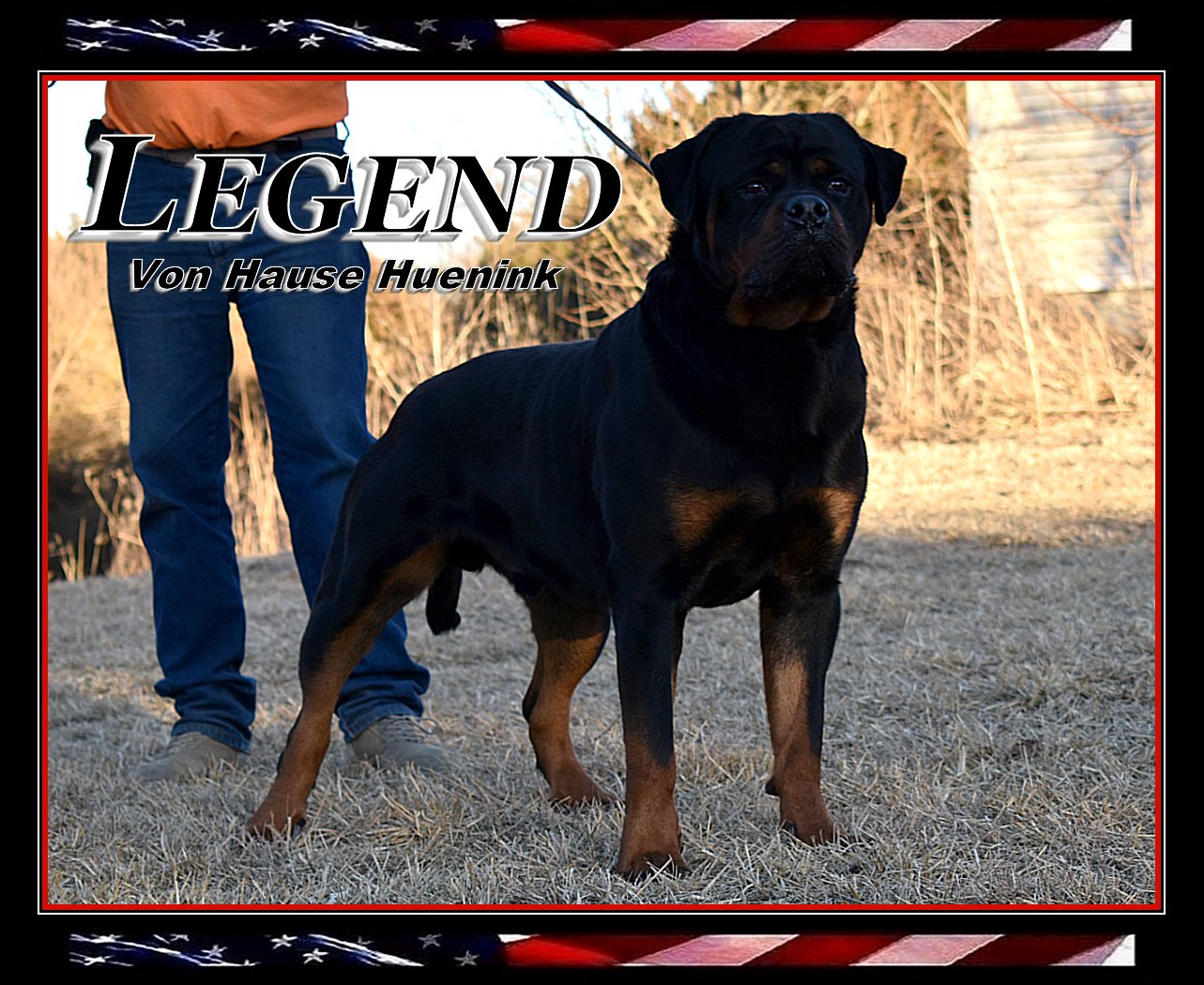 SERBIAN CHAMPION SUPER-SIRE JIMMY

IMPORT SUPER-SIRE *LUGER* @ 24 MONTHS

WOLF VON HAUSE HUENINK
***WOLF VON HAUSE HUENINK***
WOLF IS OUR HUGE YOUTH MALE, SON OF OUR COSTA CAN SIMBOLICO
WOLF IS PICTURED ABOVE AT ONLY 29 MONTHS OLD!
WOLF IS 3/4 LINE-BRED ON IFR W.CH. BRONKO OD DRAGICEVICA!
LOOK AT HIS MASSIVE BONE, THICK BODY, HUGE HEAD &
SHORT MUZZLE!


SOME OF THE CHAMPIONS IN WOLF'S BLOODLINES:
(2X) 2001 WORLD CH. BRONKO OD DRAGICEVICA
MULTI-INT. CH. GIL VON HAUSE MILSPED
MULTI BOB EROS VON HAUSE MILSPED
MULTI-CHAMPION TOREODOR IS ROJAUS SLENIO
JWS MULTI-INT CHAMPION RICK VON BURGTHANN
1994 WORLD-CHAMPION Youth Sieger
INT. CH. GIL CRNI LOTOS 46 TIMES BEST OF BREED
INTERNATIONAL CHAMPION BLACK OD DRAGICEVICA
MULTI-CHAMPION BARNI
MULTI-CHAMPION BENI
INT-CHAMPION ODO VON DER FLUGSCHNEISE
MULTI-CHAMPION INT-CH MORRO VOM HAUSE MARKER
YUGOSLAVIAN CHAMPION ROMUL
INT. CH. GIL CRNI LOTOS
INT. CH. FALKO VOM SITTARD
INT. CH. NORRIS VOM GRUNTENBLICK
INT. CH. DOC VON DER TEUFELSBRUCKE
INT. CH. HAKIM VOM BRUNNENWEIBLE
SchH III IPO III MAMBO VON DER TEUFELSBRUCKE
YU. CH. BENI
YU. CH. VILI GALA ROT
YU. CH. KIM VOM HAUS LOHNERT
WOLF IS NOT FOR SALE

Visit Our Puppy Picture Gallery
Frequently Asked Questions?
Puppy Contract & Guarantee