100% GERMAN IMPORT *RONGO*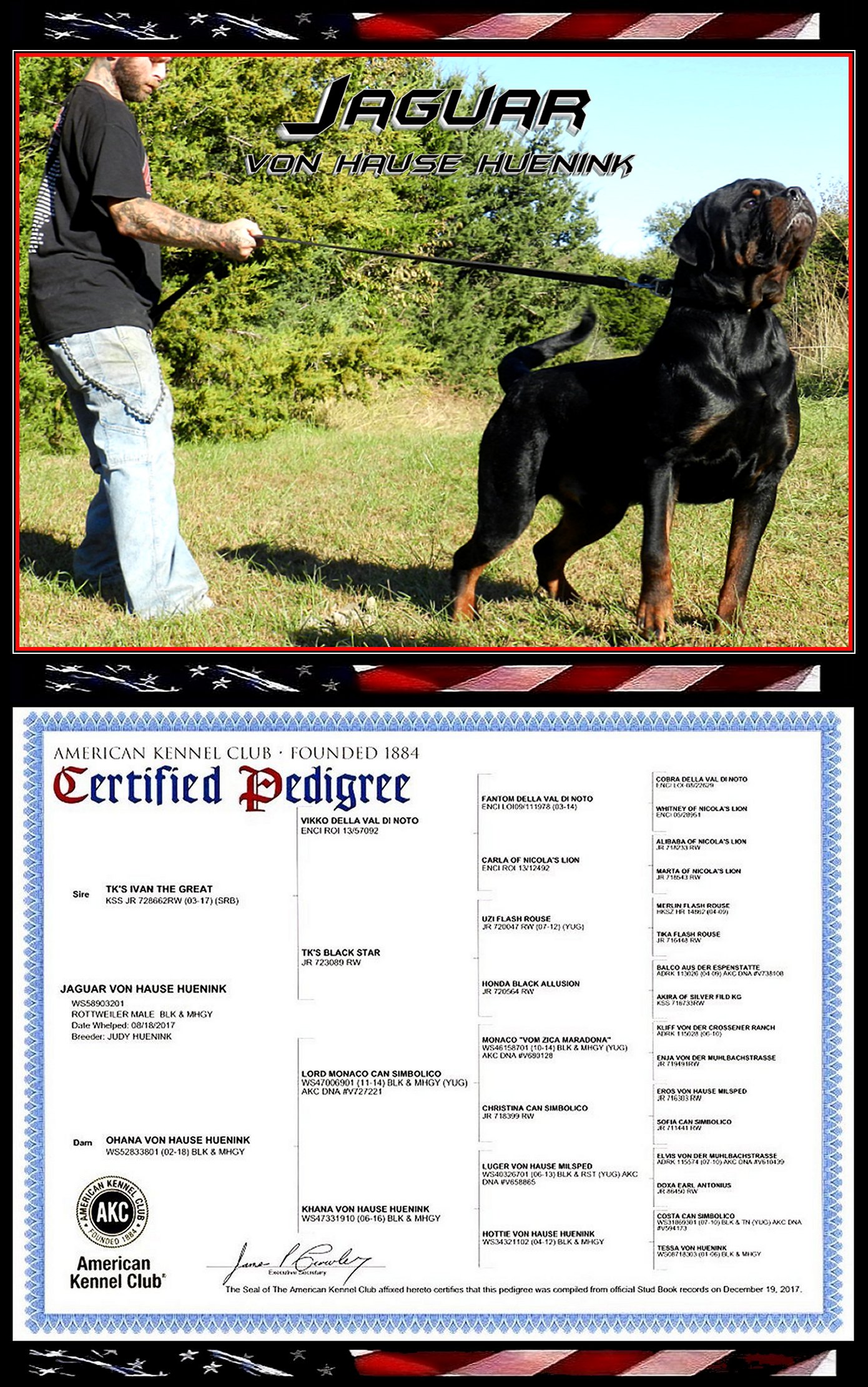 *RONGO VON IVAN HAUSE*
Rongo's Sire is the World Famous German Champion
***Hero von der Tonberger Höhe***
Rongo's Grand-Sire is 2-Time IFR World Champion
***Imperator vom Haus Zschammer***
Rongo is from the Best of the Best 100% German Bloodlines in the World!!!
*RONGO IS THE NEW GUN IN TOWN*
We can't wait to cross him with our Top Females!
IMPORT *LORD MONACO CAN SIMBOLICO*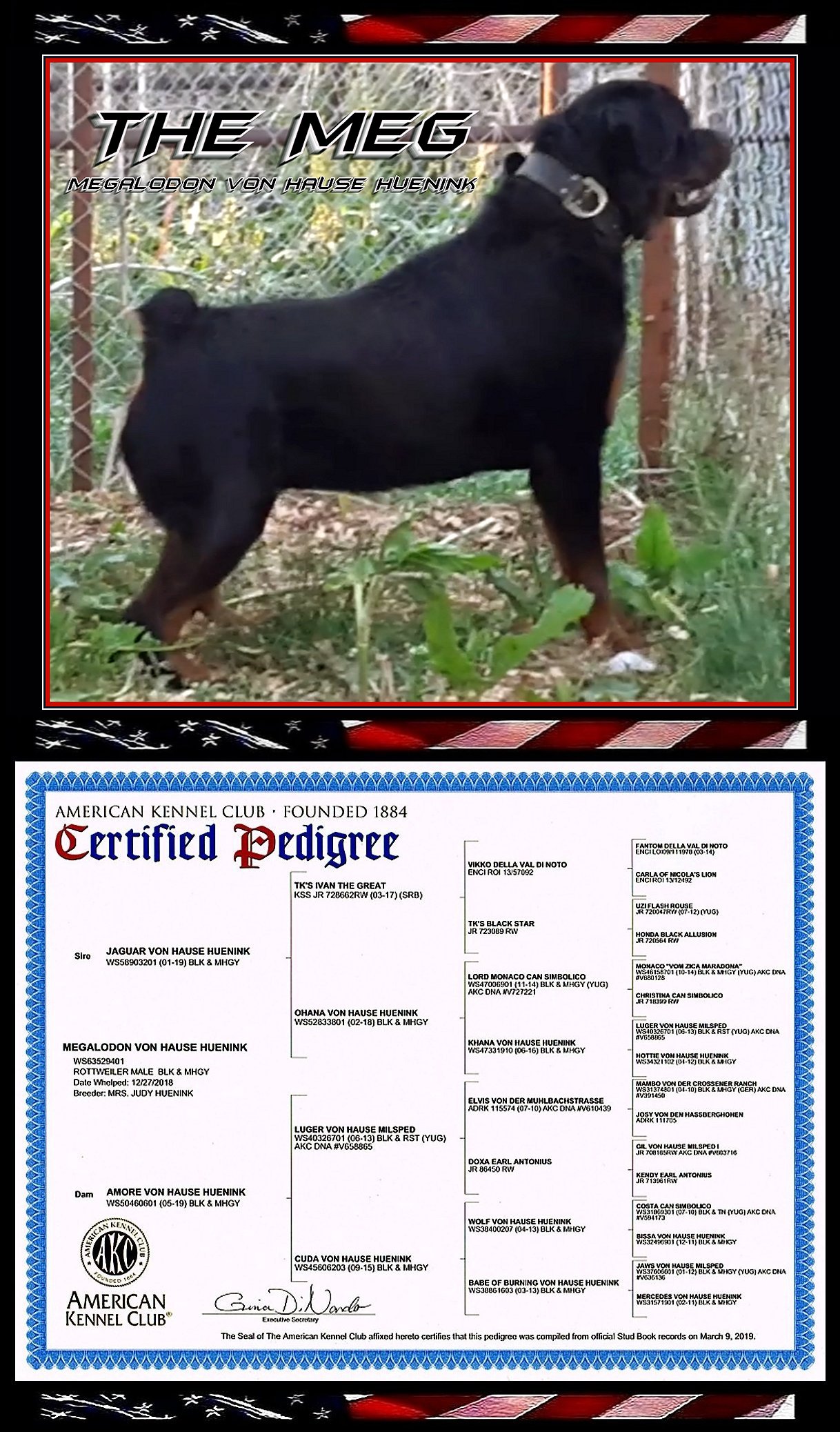 *LORD MONACO OF CAN SIMBOLICO*
(MONACO VOM ZICA MARADONA x CHRISTINA CAN SIMBOLICO)
LORD MONACO IS PICTURED ABOVE AT JUST 13 MONTHS OLD!
*ANOTHER WORLD CLASS SUPER-SIRE IN OUR BREEDING PROGRAM*
*CHECK BACK FOR UPDATES ON THIS YOUNG IMPORT SUPER-SIRE*
YOUTH MALE DANGER AT 10 MONTHS OLD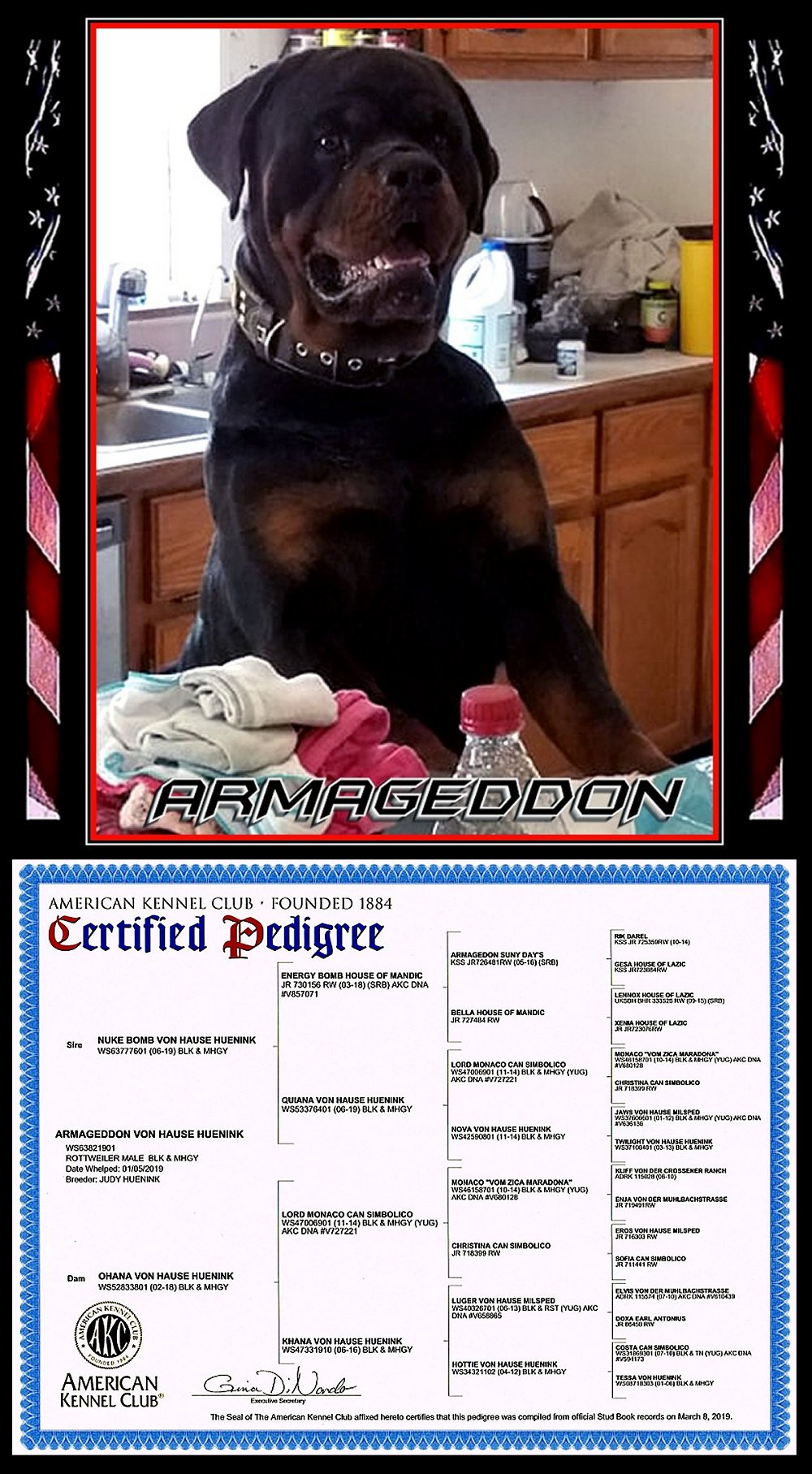 ☆DANGER VON HAUSE HUENINK ☆
(Jaws Von Hause Milsped x Rose Von Hause Milsped)
Danger's Grand-Sires are Burning Des Princes D'Aragone & Astor Von Junipera!
DANGER is Not For Sale!
JIMMY VON HAUSE MILSPED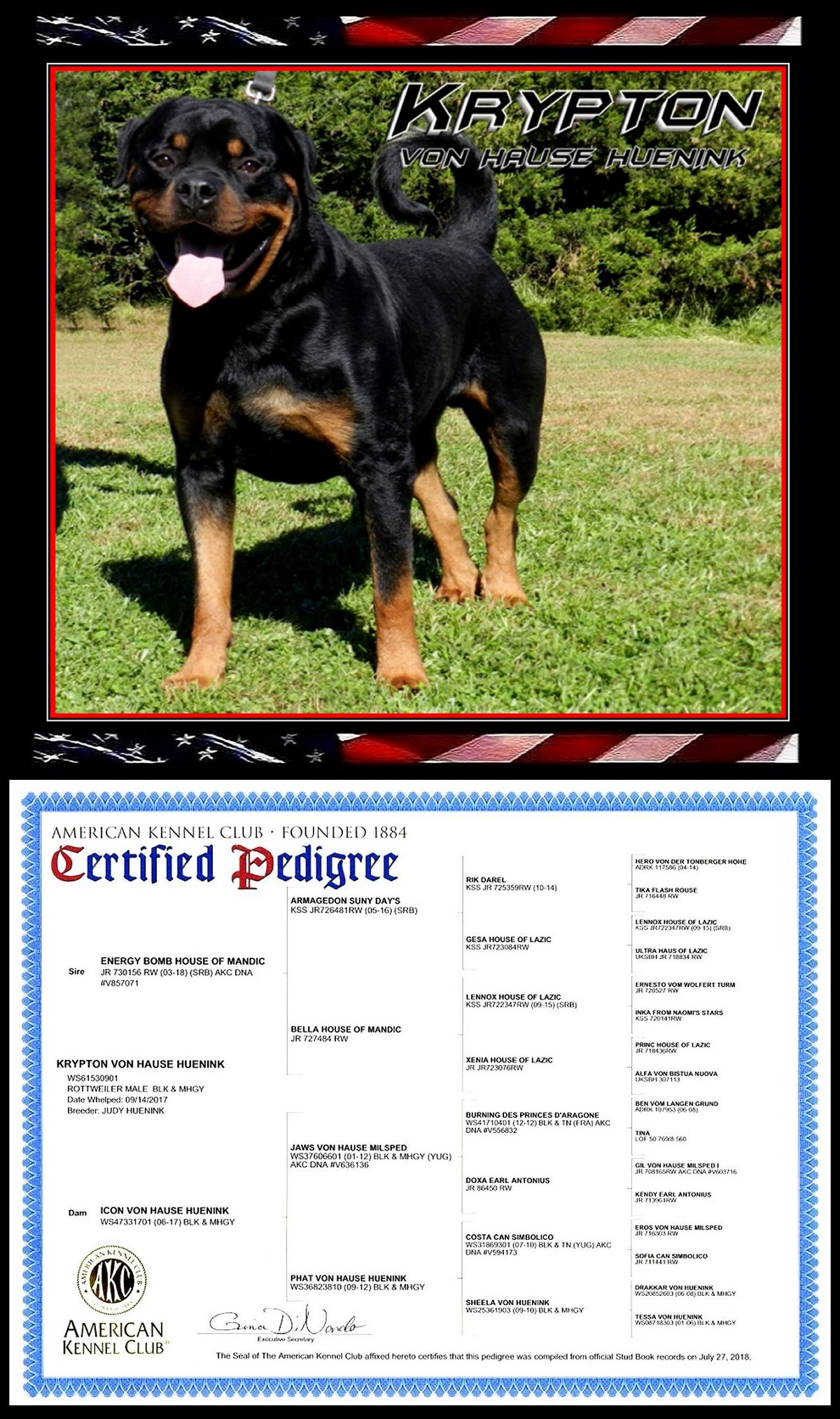 ☆JIMMY VON HAUSE MISPED ☆
(Burning Des Princes D'Aragone x Doxa Earl Antonius)
Jimmy's Sire is 2-Time World CH. Burning Des Princes D'Aragone!
JIMMY is Not For Sale!
WORLD CH. LINE SUPER-SIRE *JAWS*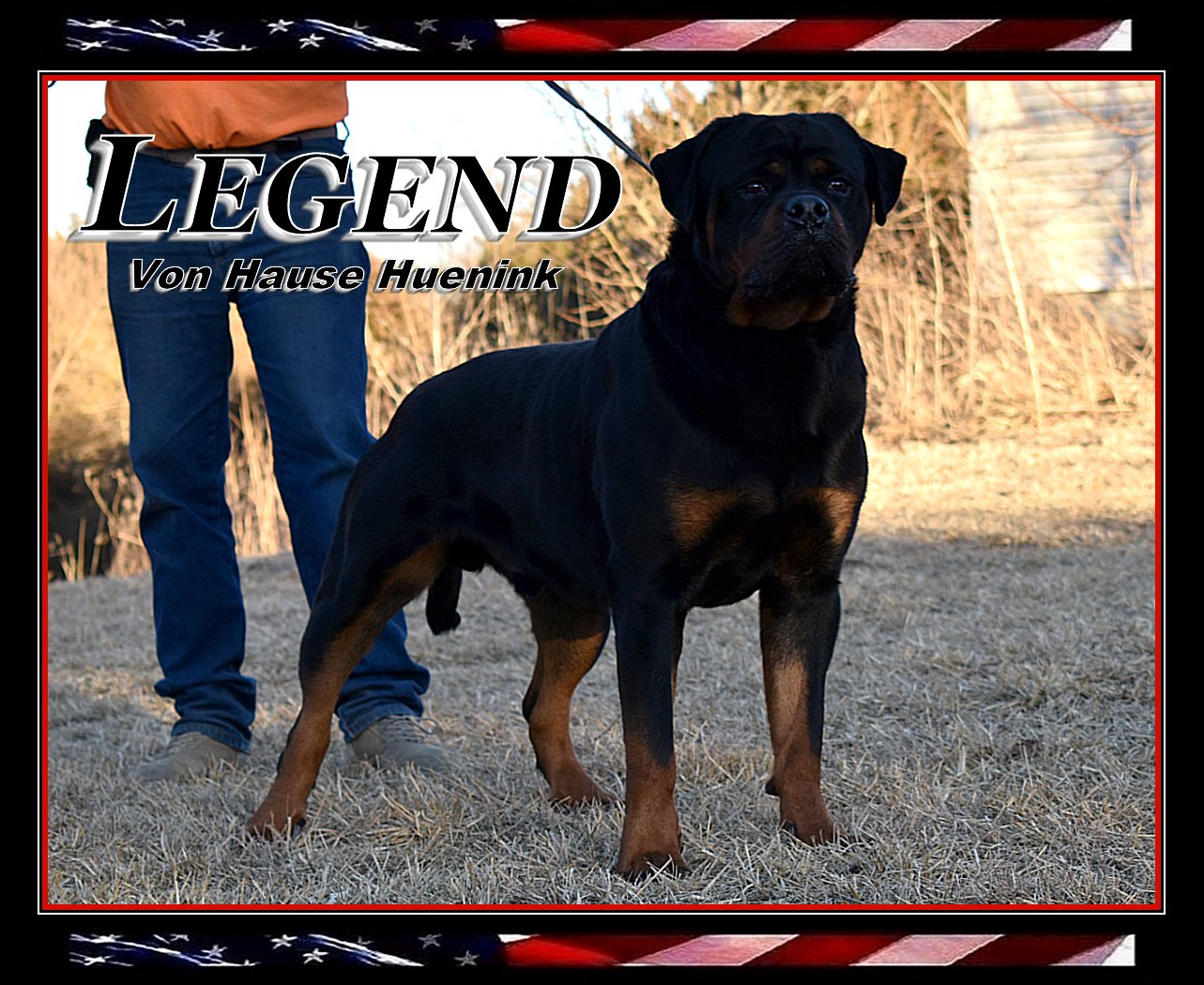 *IMPORTED SUPER-SIRE*
JAWS VON HAUSE MILSPED (AKA BIG RIG)
IS SON OF 2009 & 2012 WORLD CHAMPION
BURNING DES PRINCES D'ARAGONE
JAWS SIRE BURNING IS RATED BY NUMEROUS TOP EUROPEAN JUDGES
AS THE #1 LIVING ROTTWEILER IN THE WORLD TODAY!
BURNING WINS 2012 IFR WORLD CHAMPIONSHIP!!!!!!!!
*VIDEO OF JAWS SIRE BURNING PRESENTATION 2012 IFR WORLD SHOW*
IMPORT SUPER-SIRE *LUGER* @ 3 YEARS OLD

FUTURE *STAR* KRYPTON VON HAUSE HUENINK
☆KRYPTON VON HAUSE HUENINK ☆
Krypton is Pictured Above at 4.5 Months 60 lbs!
Krypton's Bloodlines include Hero, Burning, Imperator, Bronko & Gil!
And of course Our 3 Original Dogs Khan, Tessa and Zhar!
Our KRYPTON is Not for sale!